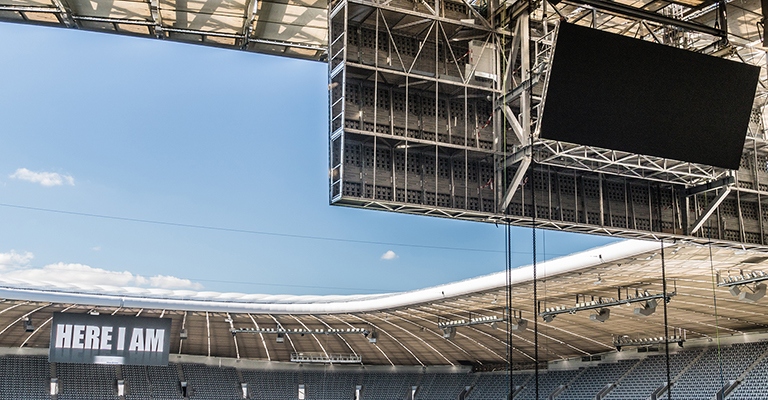 Since the end of May 2017, the Allianz Arena in Munich was undergoing renovation and was able to boast around 480m² of video space just in time for the start of the new season on 18 August. The commissioning marked the end of the largest project to date for LEDCON Systems GmbH, which was commissioned at the end of February 2017.
In the course of upcoming extensions and conversions in the stadium, the displays in the north and south curves were dismantled and replaced by the latest technology from LEDCON during the summer break 2017.
About 200m² LEDCON UPix6 LED display with a resolution of 4K now decorate each of the two curves in the arena. This enormous area makes them the largest stadium displays in Europe! To ensure that the viewers behind the respective display do not miss any information, the backs of the displays were additionally equipped with approx. 40m² LED video walls.
The objectives of this project were clearly defined in advance: A doubling of the image area with best possible resolution, wide viewing angle, high serviceability and low energy consumption. Special challenges were the load-bearing capacity of the roof, as well as the integration into the entire arena control system.