Special features of the project
In addition to the surrounding cladding, a sound bar was integrated under the screen in cooperation with the business partner LS IT & MEDIA GmbH & CO.KG. For this purpose LEDCON developed a special passpartout, which can accommodate the loudspeakers and adapts to the overall appearance of the screen.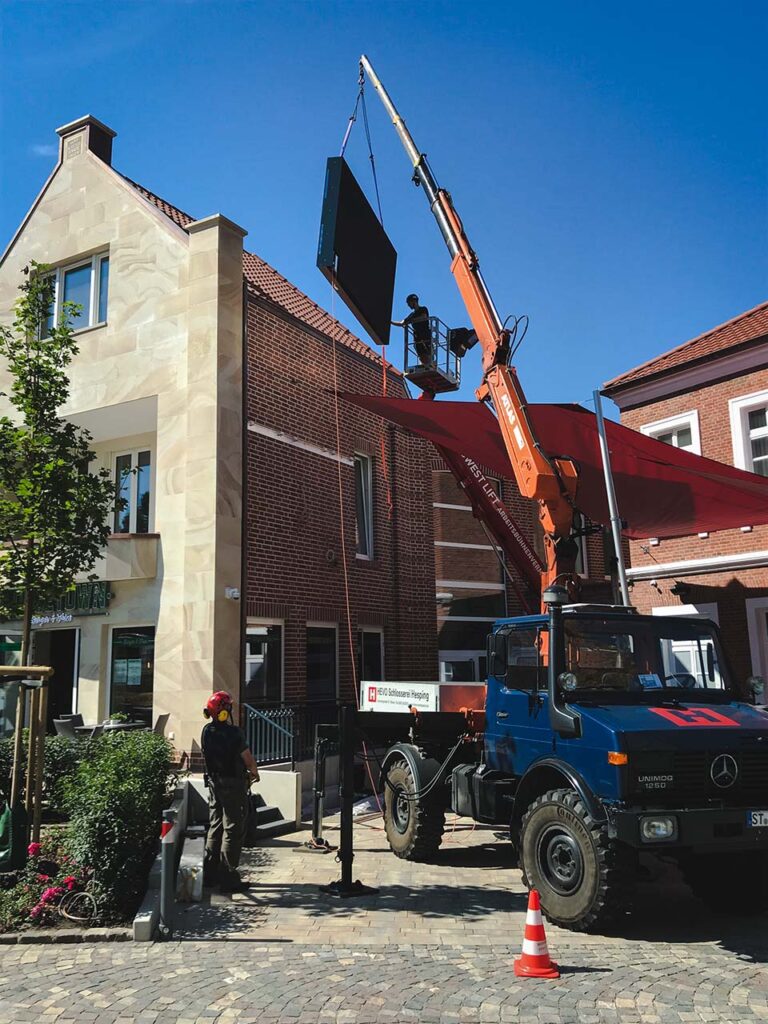 Modernise and digitalise your building too!